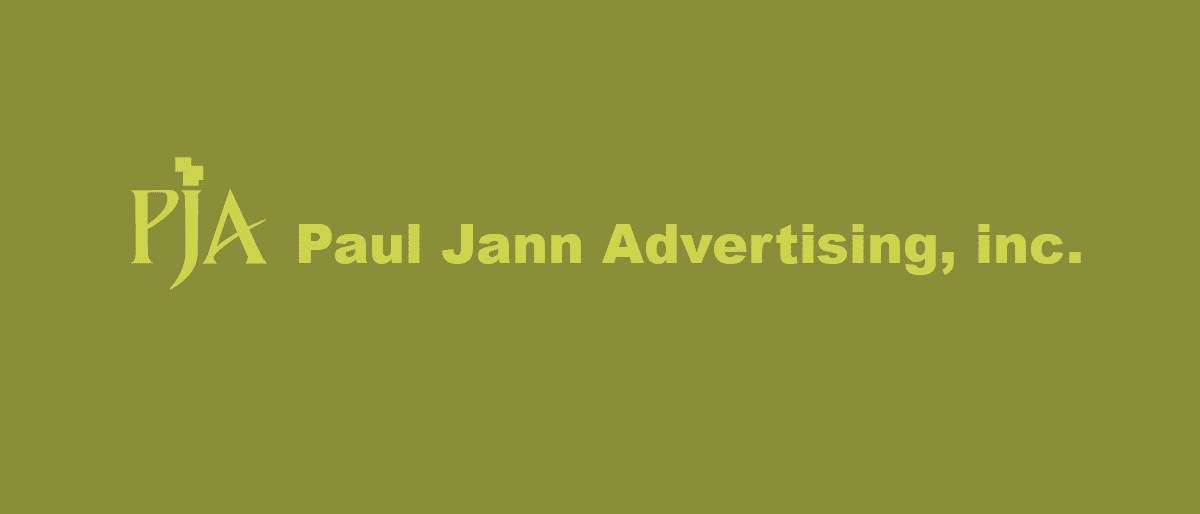 Goals – Audience – Message – Strategy – Execute – Evaluate – Respond – and  Repeat.
Regardless of the latest innovations and trends in technology and consumer habits or whether it is B2B or direct to consumer, it still comes down to marketing basics – a defined goal that is executed with an integrated approach, a clear message, and a call to action that will resonate with the targeted audience.
It doesn't matter what the marketing/communication vehicles are, a print ad, brochure, billboard, radio spot, Facebook or InstaGram post, amplifying the most enticing message to the best audience with the best ROI is what it is all about.
Paul Jann Advertising creates marketing tools with goals and purpose; tools that solve problems and fit any environment.  Tools that work.
Marketing Services & Consulting
Creative Services
Business & Product Branding/Positioning
Business, Services, & Product Name &
Logo Design
Advertising Campaign

Development & Implementation
Website Design & Development
Social Media Development
Development of Original Content for Websites,
Social Media Platforms, Newsletters, etc.
Radio/Television/Cable Commercials
Video Production
Illustrations/Graphics
Package Design
Copywriting
and more….
Please see our Portfolio Page to view a small selection our work.