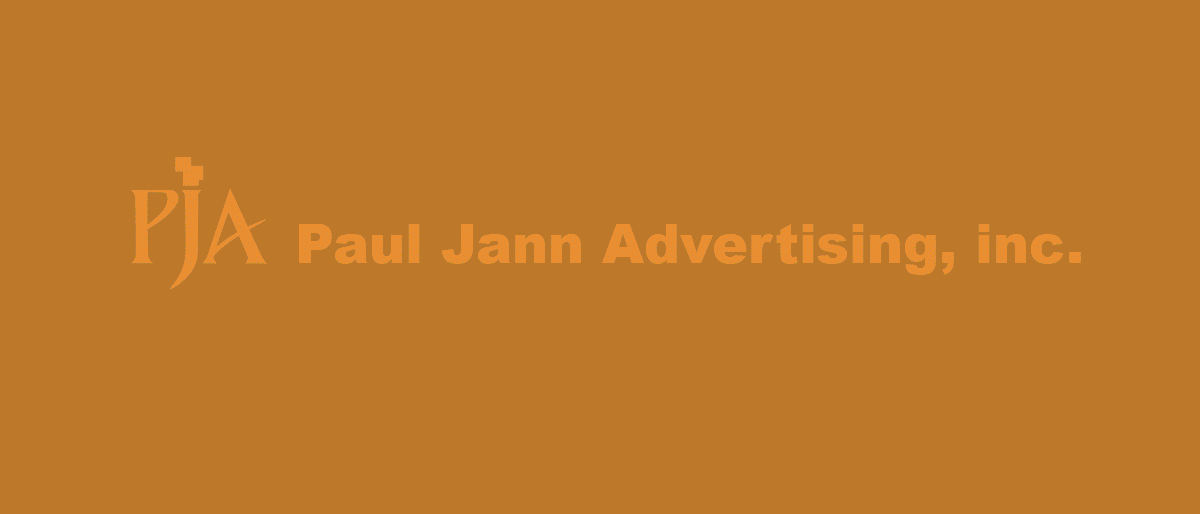 Paul Jann Advertising's full service marketing, advertising and communications agency, has both the experience and innovative thinking to combine all of the traditional and proven marketing approaches and tools with the latest strategies, trends and technological platforms to help your business soar to its greatest potential.
The "secret sauce" is Paul Jann Advertising's 30 plus years of award winning ingenuity and proven track record in all aspects of marketing & technology.  Everything from Company and Product Branding, Logo Development, Marketing Consultation, and Traditional Media – to – Development of Traditional Advertising & Collateral Materials, Website Development, Site Optimization, and Social Media Engagement.
Paul Jann Advertising has continually evolved and grown with the ever changing marketing trends; and we make sure that our clients take full advantage of every emerging marketing and communications trend to ensure the best Return On their Investment.
That is why businesses from every industry & commercial sector; from Pharma and Manufacturing – to – B2B, Services and Consumer Retail, come to Paul Jann Advertising for our unique set of insights and expertise in a wide range of marketing tools.
Once Paul Jann Advertising's motto was, "….we think outside the box"; today our motto is, "….brainstorming without walls."  The same message about our ingenuity, but with a contemporary twist and a hint of humor; because whether it's  printed, wrapped in vinyl around a van, or accessed through cyber space – the basics  of an effective  marketing message should always:  grab attention, be entertaining/informative, and bring about a desired reaction.
Discover how Paul Jann Advertising's team can help you.